A Weekend in Venice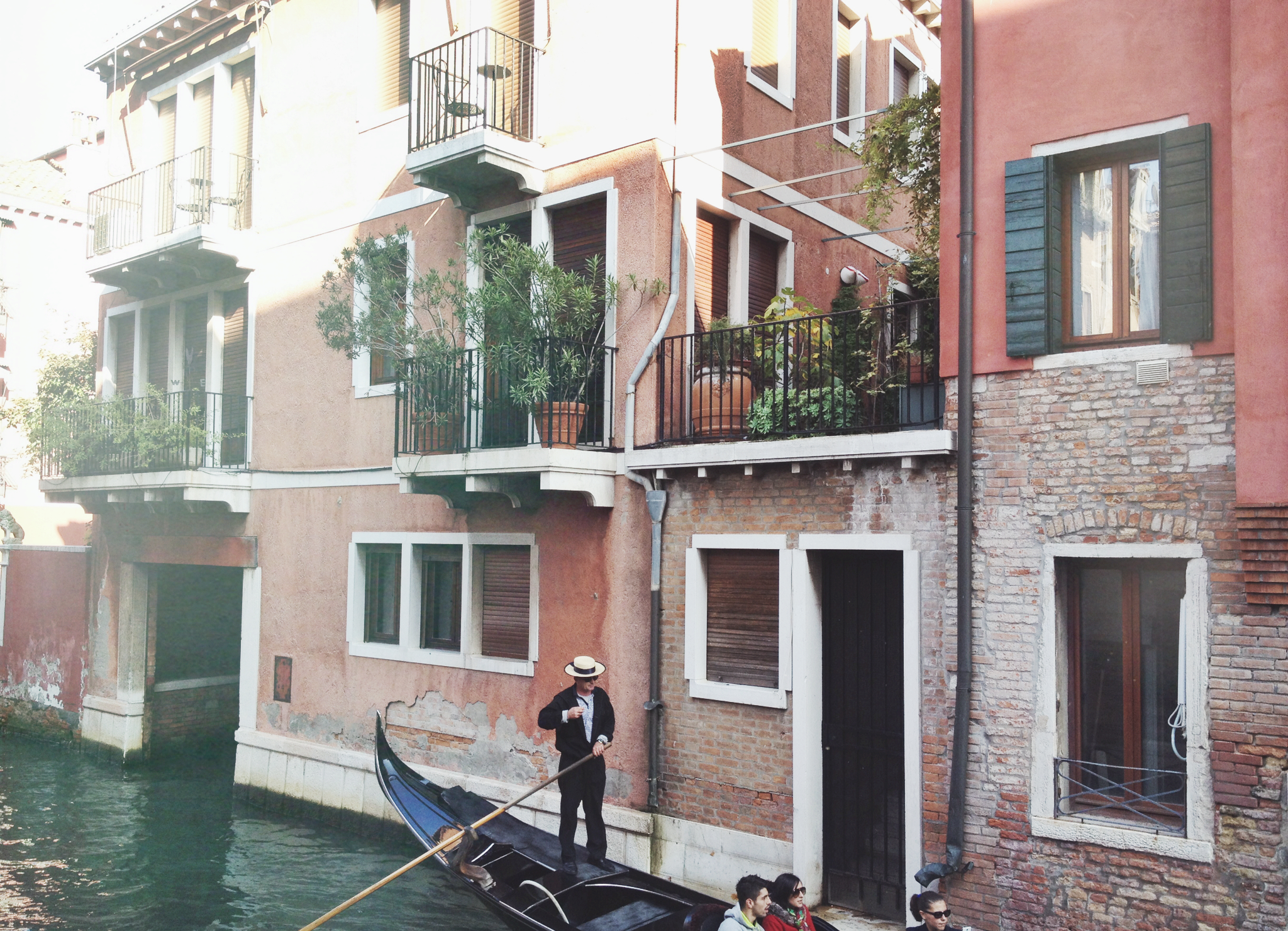 Venice. Where to even begin? This city with its pinks and deep turquoise waters and the gondolier characters straight out of story books - it's the stuff of dreams, is what it is. The romance pours out of every hidden corner you can find and despite my husbands compulsion to follow the rules, we found a lot. As I type, I can feel the sway of the waters. It's unreal, but yet so very real and even practical - it operates better than many land-based cities. The first day, we meandered through the narrow streets, crossing bridge after bridge as we listened to the lively Italian accents and watched the gondoliers row by. The sun glistened with a perfect hue over that colorful, colorful backdrop. At times it was hard to believe what you were looking at - the camera doesn't catch the jaw-dropping view and words, especially mine, won't do justice to describe the atmosphere. It was magical.
We took a gondolier ride as the sun was setting. Our stripe-adorned friend pointed out where Marco Polo was born as he effortlessly navigated those insanely narrow canals, without ever touching an object no matter how much these two rookies flinched. Did I mention it was romantic? A gondola passed us by with a couple in tow. The girl was staring at her ring like the day I did when Justin asked me. It was unmistakable. I called out a 'congratulations!' The girl was entranced until her new fiancé cued her in and she turned with an ecstatic wave and a 'thank you, thank you!' Justin asked me how I knew. "I just did," I told him.
Oh, and this was just the main island. Up next, the isles of Murano, Burano and Torcello!