An unexpected love affair with London | Jess On Thames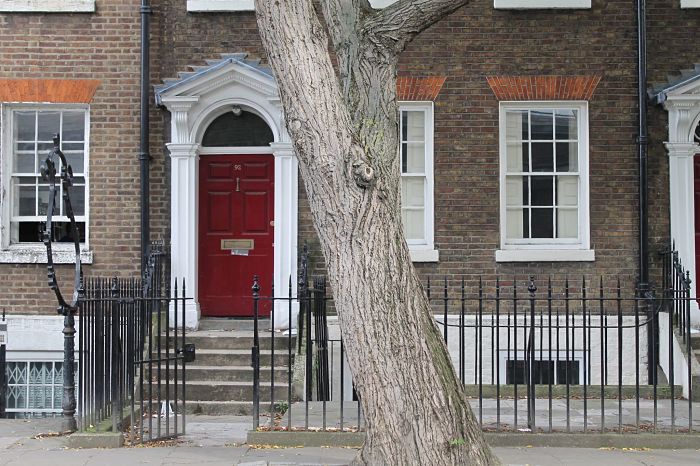 When we first moved to Brussels, Jess in Belgium quickly became a household name in our little flat (it was really fun to say) as we started setting up this blog and were looking for ideas on where to go out in the city. I remember pestering Jess about how to set up a Facebook page and she replied with the kindest, calmest, helpful response. We upgraded our relationship to brunch-level and J and I immediately agreed, she's the tops. I fell in love with the simple elegance of her writing style and even though she left us for London and became Jess On Thames, I was ecstatic when she agreed to write a piece on London while we're over here settling in to San Francisco.
My love affair with London snuck up on me. I first visited just after graduating high school, destined to become a French major and convinced that all-things-French were far superior to all-things-English (with the exception of Michael Palin…one can find no faults with Michael Palin).London felt disorganized compared to the Paris I knew. Old buildings were right next to new ones. I wasn't sure I liked the slightly industrial look to half of the city. It didn't feel romantic – which at the time, my 18-year-old self clearly preferred.After college, I found myself living in Belgium – a country I moved to with the clear intention of it being a gateway to a "cooler" country like France or Switzerland. The trouble with much of the expat community in Belgium (although I sense this is changing) is that too many expats (my former self included) waste their time thinking about other places they'd rather be instead of investing in where they are.That said - a highlight of the Brussels expat life is a seriously delightful stream of weekends away. Amsterdam is less than three hours away by car & train. Paris is two hours away. You can go to Prague, Krakow, Vienna, Madrid, Lisbon, Rome, Berlin… And London is a 2 hour, 15 minute ride on the Eurostar.One weekend about two years ago (and some eight years after my first visit), I took a magical trip to London for the Queen's Jubilee. After a full day on the town, a friend and I just weren't ready to call it quits. We found ourselves wandering around an empty city after midnight, walking from Embankment up to Buckingham Palace.
For the first time, I paid attention to the buildings along Whitehall and started to notice the tiny historical details that are to be found everywhere in London. I noticed its sense of humor at the same time as I admired its grandeur. I started to look for its hidden alleys & corners. I noticed how much there was to do and see. And I noticed how even though it was pouring down rain, the English weren't complaining, because hey, there was a giant party going on in the city – how often does a Queen celebrate 60 years?And I think that's when London snuck up on me. The Olympics added to it of course – anyone lucky enough to watch the BBC coverage couldn't help but want to be a part of the London atmosphere.And maybe that's what has me so hooked by the city today – ten months into living in my new home. The atmosphere of London isn't as harmonious as it can feel elsewhere in Europe. But it is addicting. It is hard to put your finger on unless you start to list the things that make you want to brag about it.
Having already taken up way too much word space here, I'll leave you with a sampler list of ten reasons to fall in love with London – in the hope that maybe you will too.
See a play at the Open Air Theatre in Regent's Park: there's nothing like hearing the breeze move through the trees in the middle of a song from Porgy & Bess.
Battle the crowds and soak in the gritty, eclectic atmosphere of Brick Lane on a Sunday.
Wander the halls of the V&A, the British Museum, the Science Museum, the Natural History Museum, the Imperial War Museum, the National Gallery, the National Portrait Gallery, the Tate Modern… they are all free.
Discover London's hidden little gems, like the Leighton House Museum – places that only take an hour at most to visit, but which have beautiful sites to see and fascinating stories behind them
Get lost in Daunt Books and then read in a park. Regent's Park or Green Park are two favorites where you can rent green deck chairs for £2 an hour.
Wander around the Southbank on a Sunday afternoon – visit the second-hand booksellers, watch the skateboarders and then check what's on at Royal Festival Hall. There is always something special on at Southbank Centre and it's a great place to camp out with your laptop if you need to work away from home.
Stay out late. Find a favorite pub and settle in for the night (big reveal here: mine is The Holly Bush in Hampstead) or go big and go Soho (but I will not take responsibility for the consequences).
Brunch. I recommend The Summerhouse, right on the canal in Little Venice. Or dinner. I recommend The Elk in the Woods.
Catch a show at Wilton's Music Hall – the world's oldest surviving Grand Music Hall.
People watch. No explanation needed.
---
Go ahead, fall in love with Jess' life in London and her writing style too..