Recipe | Peppermint Bark Hot Cocoa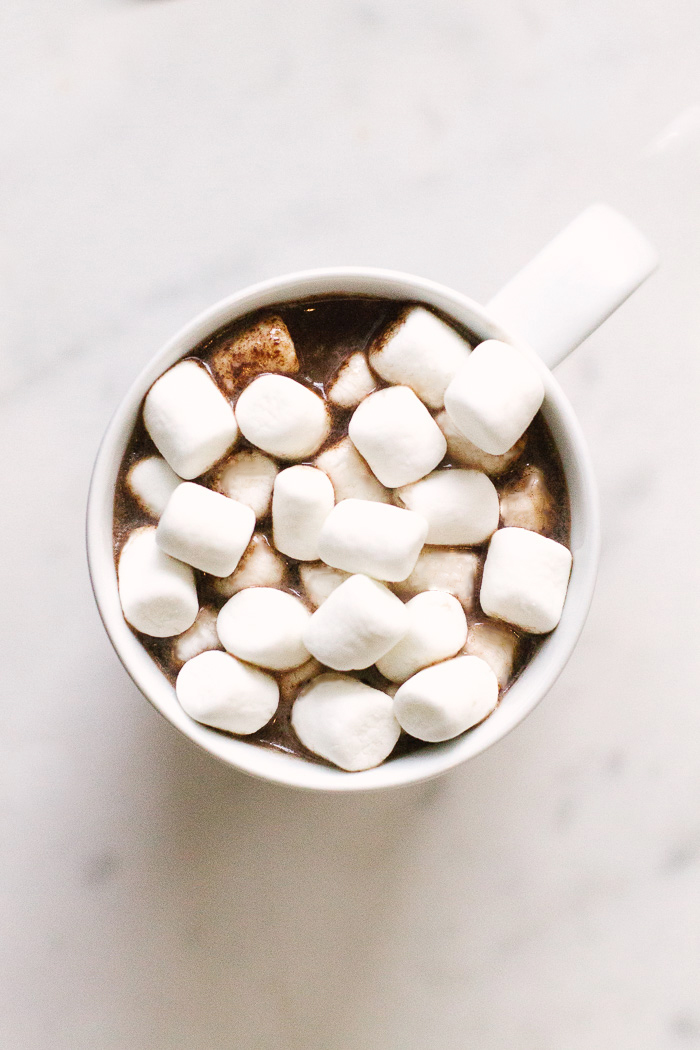 As I pull this together for you, I'm curled up in an oversized sweater with a mug of Peppermint Bark Hot Cocoa overflowing with marshmallows. It was only fitting...or I guess not. heh. I'm at it again with Hallmark and again with their Crafters & Co. pretties (I can't help it!), but this time there's chocolate involved. (!) There's also a video you're not gonna wanna miss (it's one of my favorites so far!).
Tucked inside that sweet, little gift tin are these peppermint bark squares that make for great mid-photo shoot snacks while also being quite the photogenic subject. Can you tell I was having fun with them?
Also, something about having peppermint bark crumbles strewn around your kitchen helps in the process. I'm just telling you what I've learned..
Double feature about to happen: video and a recipe; the little sibling to dinner and a movie.[yumprint-recipe id='15']This post is in partnership with Hallmark but the content and opinions expressed here are my own.