DIY // Potato Stamping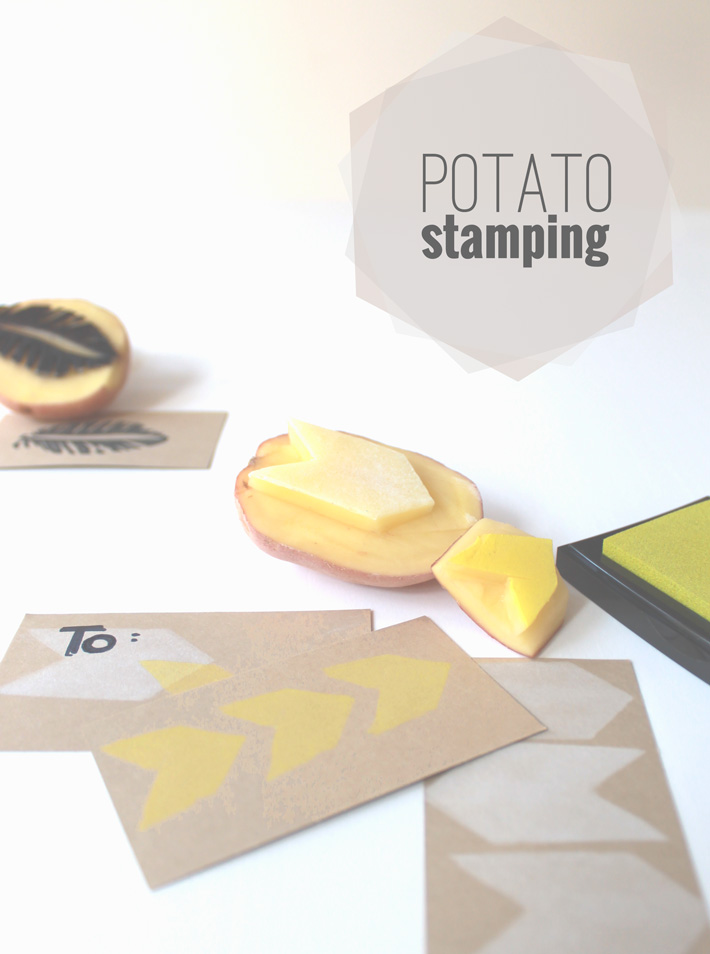 I did it. I completed my first Pinterest project. Okay, fine. I might have chosen the one that looked the easiest and that we had all of the ingredients in-house, but completed it nonetheless, which is more than I can say for most attempted projects à la wine craft nights.
Essentially..+ grab a potato+ slice it in half (see! easy..)+ decide on your design (maybe the hardest part)+ on the flat side of the potato, carve out your design with a decently sharp, preferably small knife, pressing in..mmm...about half a centimeter+ slice the potato from the sides again to meet your design cut-out (ok. fine..this might be the hardest, but then it pops off and its so fun)Et voilà! - you have a stamp!+ dab that sucker on a stamp pad/roll paint on it+ stamp ALL THE THINGS!
Once I got started stamping, I was stamping anything with blank space. Oh, the possibilities! >> gift tags, tissue paper, wrapping paper, canvas bags, blankets, the world << An ode to the time in my life when feathers ruled it. They were everywhere, in everything. It would get messy.. I'm sure Justin's glad that phase of my life is over. On the other hand, now there's sliced and dyed potatoes all over the kitchen table. Oh well, he'll deal.Linking up with Nicole and Melyssa.