Brussels to Westvleteren to Lille and back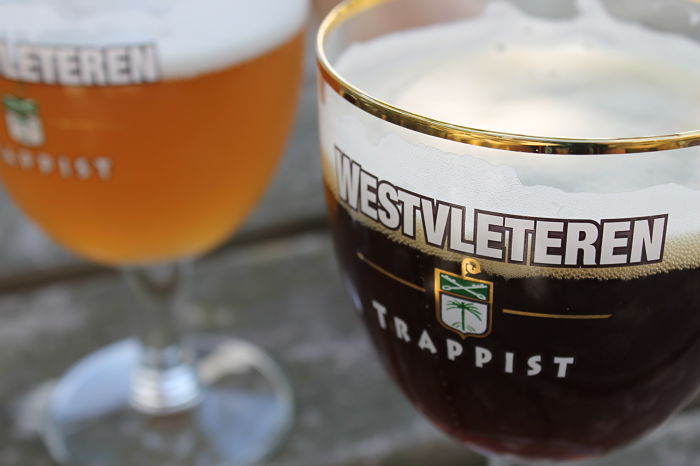 Living in Belgium comes with some major perks. Perks such as the beer situation - six of the ten Trappist breweries are in this little country - and the cheese situation - France is like a hop scotch game away from us. Side note: we looked up the cheese situation in the states and...crap. We're super spoiled over here. Anyway, Trappist breweries. Getting to visit the grounds where the monks do their thing is always impressive. You can't actually see the guys, but they appreciate a good manicured lawn, maybe some ruins, and possibly a visitor's center. The top dog of them all is the Saint Sixtus in Westvleteren. The Saint Sixtus monks only brew enough to cover their costs to run the abbey. Since this makes it hard to get, it ups the value of their prized puppies, namely their Westvleteren 12. You may have heard of it. People like to refer to it as The Best Beer in the World. I feel like that should come with dramatic background music. Allegedly, if you call and give them your license plate number and other crazy strict rules they'll give you a time slot for you to show up to purchase a max number of cases in the exact car with that license plate. Essentially, if you're visiting Belgium, gooood luck. (fyi :: you can take the train in, then catch a bus to the abbey - which you have to reserve 2 hours ahead) Also, if you live in Belgium, same goes for you. Justin tried once. For an entire hour, that awful busy tone. And, really, all you get to do is drive through. But! There's a café onsite (with a green space + play area, parents!), so west we went..We drove out to the tiny, peaceful town of Westvleteren last Sunday. When we pulled up to the abbey grounds, it was clear the monks are doing well. The dining area inside is quite large and the back patio, surprisingly modern. It just so happened that the beer for sale this week was the Westvleteren 12! The boys bought their max amount and then sent the girls in for the other half. We grabbed a picnic table by the play area and let the little ones run around while we munched on cheese and paté. The boys ordered a 12, then a 10, while the gals stuck with the blond. The town itself provides for really great walks, like a stone-built cave and WWI memorials...ya know, if you need to walk anything off! *winkFast forward to departure and grumbling bellies, Lille sounded like a fun detour and there became a surprise dinner trip to France!
And France was, as always, perfect.Hope you have a great weekend! Any fun plans?